AOC Rhum Martinique decree
---
A shrinking market share
Rums have a 11% share of the worldwide spirit market and are the third most sold spirit just behind whisky and brandy. On the other hand, it is the most sold spirit in among the clear spirits with following spirits being vodka and gin. 20% of the rum world production is sold on European markets.
For many years, rhum agricole has been facing two major difficulties:
a shrinking market share in France as spirit volumes are increasing.
a harsh competition in the rum market segment from traditional rums (molasse rums) with cheaper labour and raw material costs.
French sales has been divided by a factor 2 in 20 years, slipping from the equivalent of 135'000 hectolitres of pure alcohol (H.P.A.) in 1970 to 70'000 H.P.A. in 19901. Meanwhile, spirit sales increased from 850'900 H.P.A. in 1965 to 1'420'000 H.P.A. in 1990.
Putting specificity forward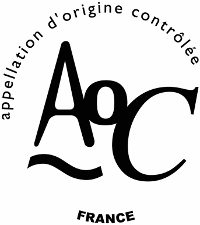 Martinique rhum agricole are more expensive to produce, due to the high cost of labour in Martinique, compared to neighbouring countries such as Jamaica, Cuba or Brazil. Molasses being by products and requiring less care in handling are also cheaper raw materials compared to fresh sugar cane juice. To protect Martinique rhum agricole, producers tried to create an image of a luxury product. The luxury notion would explain the higher price of Martinique rhum agricole. The decision to seek an A.O.C was made as early as 19752. The A.O.C's purpose was to extend the legal protection entitled to rums produced in French overseas regions.
The A.O.C request did not succeed for technical reasons and in 1989 the FENARUM (National Federation of Rhum Producers) filled another request.
In 1993 an expert committee is designed to write the AOC specifications. This committee sets up geographical limits for cane cultivation and defines acceptable production techniques (distillation columns, ageing, fermentation, ...). As it is the case in most AOC specifications, these limitations did not exclude any current production but rather set new rules from current practices to make sure that rhum would always be produced the same way.
Publication of the A.O.C. decree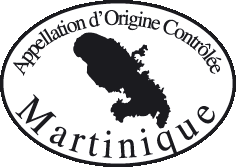 In France, all laws and decrees as well as official texts are published in the Journal Officiel (equivalent to the London Gazette in the UK or the Federal Register in the US). The AOC decree enacting the AOC has been signed on November, 5 1996. It has been published in the Journal Officiel dated November, 8 1996 starting at page n° 16360. You can access the three pages of the decree:
(1) reference : Histoire du rhum - A Huetz de Lemps - p250.
(2) reference : Histoire du rhum - A Huetz de Lemps - p257.